---
The IBC web is a university entrance level chemistry resource with notes on standard level and higher level topics, worked example exam questions, multiple choice test questions, animations, live help, etc, etc. Now updated with the 2016 syllabus and changes to IA criteria. Happy hunting and if you like what you find don't forget to... tell a friend.
Interested in AQA A level chemistry?A level chemistry website for students.
What is Colourful Solutions?
Colourful Solutions is interactive chemistry software for students and educators. It has been developed by a team of experts to adjust to the requirements of pre-university chemistry students. It may be downloaded as a zip file using the buttons below.
Take the pain out of studying. Let the animations and examples sink in at the speed that you decide. Can't remember something. Simple! It's always there to repeat the lesson and try the example IB type questions as many times as you need.
These essential study aids contain:
Interactive quick check tests
Animations
Timed thematic tests
Worked past examinations questions with clear explanations
Bespoke (printable and editable) tests covering each topic area.
---

Colourful Solutions™ (first examinations 2016) - Now available on-line
Everything that you need to know for the new IB (first examinations 2016) syllabus is now available on line. This initiative has been in response to the many Mac users who were not able to run the Colourful Solutions Interactive Software on the OS operating system.
Just mosey along over to the new Colourful Solutions web to join up now.
---

Colourful Solutions™ 2016 syllabus - v4.0 free trial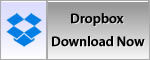 Interactive software for the new 2016 syllabus
Now you can try out out for free. Simply download using the Dropbox button on the right.
File: CSIB16v4.0t.zip (319Mb)
Colourful Solutions HL and SL edition for students Show me
Colourful Solutions HL and SL edition for teachers Show me
---
---
This site is intended to be both educational and informative. The webmaster wishes to acknowledge the use of flash, director and other animations resourced from the internet. Where possible the original author has been acknowledged, although in some cases where he/she is not known this has not been possible. It is not our intention to claim authorship nor intellectual property rights nor do we wish to breach copyright by using original content without permission. If anyone objects to the use of his/her original material it will be removed. Please contact webmaster@ibchem.com for this purpose and any other related communications.
---
---