Colourful Solutions - System ID
Every computer has an associated chipset and bios. These are used to generate a unique System ID that identifies the user computer. We use this System ID to generate a unique Personal Unlock Key with which you can activate your Colourful Solutions software.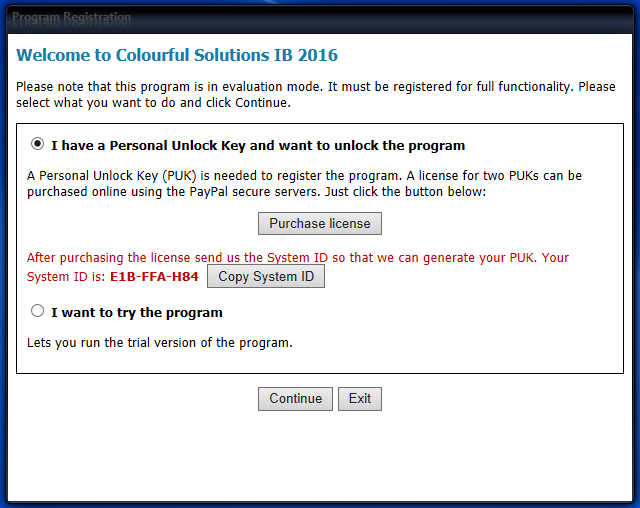 Once the PUK is entered the eBook is fully functional and registered.