Colourful Solutions - Registration (Personal Unlock) Key
Your Personal Unlock key is sent to you when we receive your System ID. Each unlock key is generated individually and is unique for your PC.
Once you receive the PUK, enter it along with the UserName you are given into the registration pupup that appears when you click the Enter PUK button.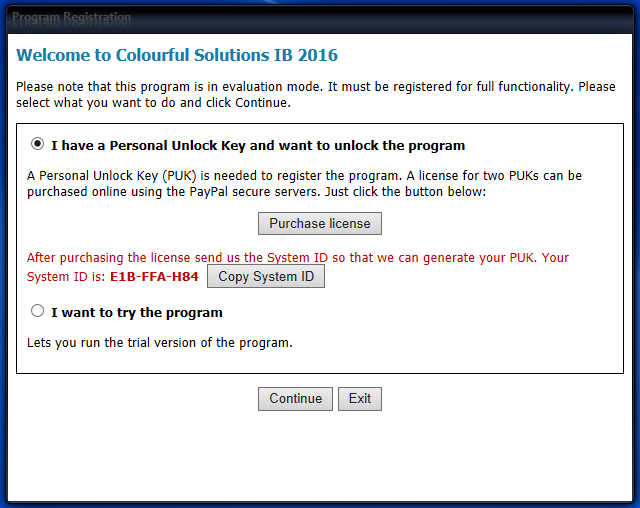 Once the code is entered the eBook is fully functional. The software remains fully functional unless the Operating System is changed. In this even simply send us your new System ID and we will generate a new PUK.