Colourful Solutions for Chemistry IB 2016 Edition: C. Collingwood and D. Potter
---
The Colourful solutions package contains 11 books covering the IB requirement for Standard and Higher Level

Each Chapter covers a different Theme

Each Section has background theory, worked examples and programmable tests.

The Programmable tests generate (with the exception of the language based tests) a near infinite series of questions for unlimited practice. The user controls the number of questions as well as time allowed, for greater flexibility. They are designed to be either projected onto a white board or may be attempted directly from the computer. There is an option after each test is completed to generate an printable analysis.

ZoomIn and ZoomOut facility - change text size to reduce eye strain.
---
Real benefits for students ... for LESS than 2 hours private tuition
► Pass those exams
To pass IB chemistry exams an understanding of structure is fundamental to the majority of the concepts that follow. This software takes you through each idea in turn, with clear explanations and worked examples drawn from past papers. At the end of each section you can test yourself using the programmable tests until you are certain that you have the concepts under control. Practice, practice, practice.
► Online help and support - a book that finally talks back to you!
A Chemistry teacher in-House... For the first time a book with real answers! If you have any problem with your studies you can contact the IB helpline. A helping hand for those last minute doubts during study.
Click on the headings below to see the Colourful Solutions IB Edition Contents
---
Colourful solutions book sections
Fundamental concepts
Atomic theory
Structure and bonding
Stoichiometry
Periodicity
Energetics
Kinetics
Equilibrium
Acids and bases
Oxidation and reduction
Organic chemistry
Data and analysis
Practical experimentation
---
How to unlock Colourful Solutions
---

To obtain full access to 'Colourful Solutions for Chemistry', download and run the software and then click on the 'Purchase License' button. You will be taken to our secure servers to complete the order.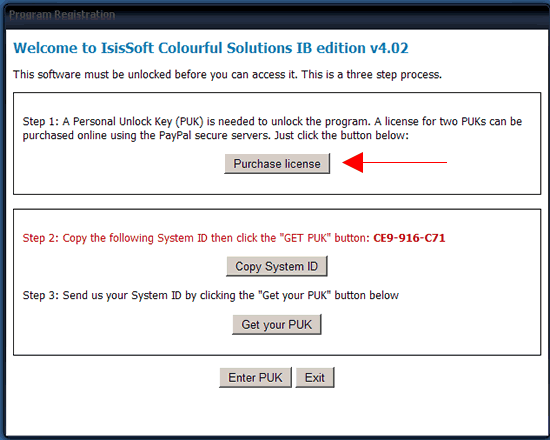 Once your order has been processed, make a note of the order number and request your Personal Unlock Key Here (you will be passed back to this page by our secure servers), or by clicking on the "Get PUK" button.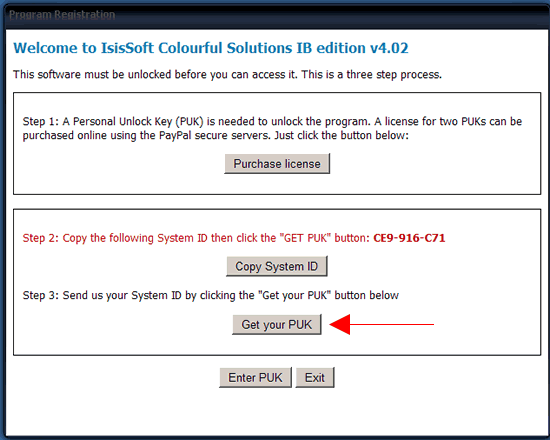 Fill in the Personal Unlock Key request form and your unlock code will be sent to the email address that you provide within a few hours. You then run the software again and click on the "enter PUK button. A new window appears allowing you to enter your UserName and PUK (you should enter these exactly as written). The software is then open and will operate with normality whenever required.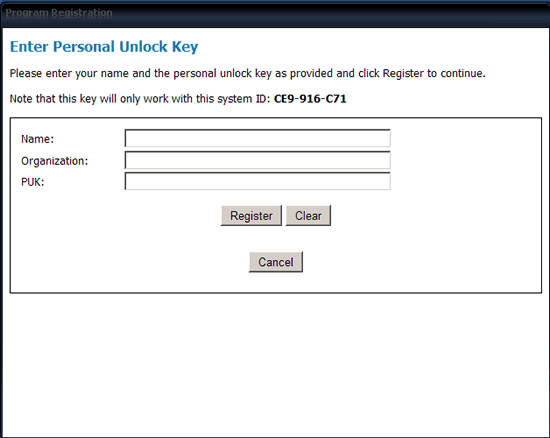 ---
Each purchase is worth two licenses so that you can run the software on two different machines
---
Minimum requirements for this software are:
Microsoft Windows 95/98/NT/2000/ME/XP/7
Microsoft Internet Explorer
---
From Colourful Solutions Software with:
Clear descriptive explanations
Interactive animations
Past paper type questions
Worked answers
Computer generated timed self-tests
And in addition...
Lifetime free updates and support for any problems regarding IB chemistry and Colourful Solutions Interactive Software.
Latest

build - CSIB16 - v5.0
---
Attention Existing Clients
If you have already purchased individual books from the Colourful Solutions range, we will upgrade you to the full IB edition by crediting you with the payments already made. Please contact support using the link at the top of the page to arrange purchase.
---
About the authors
Charles Collingwood (BSc, MSc) is a professional chemistry specialist with over 25 years experience of teaching at IB and A level, and developing resources for pre-university students.
David Potter (BSc, MSc) is a professional chemist and computer software designer.